Independence Campus front building
Female nursing student at Independence campus
Group in hall at Independence campus
Nurse students with anatomy
Female nurse in clinical at Independence campus
Independence Campus
We offer programs online and in the classroom:
A Modern Campus that is Easily Accessible
The Independence campus is just a few minutes west of Historic Independence Square and is convenient to almost any point in the Kansas City metro area. The campus sits on nine beautifully landscaped acres with the stylish three-story, state-of-the-art building featuring a 275-seat auditorium, a spacious atrium with fireplace for student activities and an award winning health services library.
Graceland University has had a campus in Independence since 1969 when it became the home of our nationally-acclaimed School of Nursing. Through the years, we have added undergraduate and graduate education programs, seminary programs, and undergraduate business programs. Our business programs have now been moved to an online format to meet the needs of adult business students.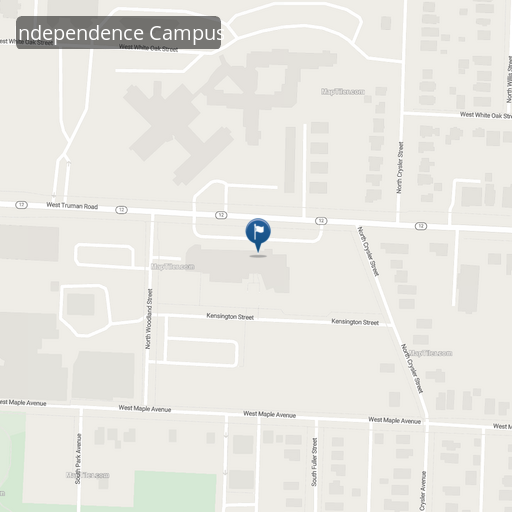 View the entire map here.
"My nursing degree from Graceland University is the base upon which I have built my professional success. The preparation I received at Graceland has afforded me many opportunities in the nursing field."
~Angel Monroy '10